Here is a list of great books for kids to read from Kindergarten through 12th grade. From fun books to learning books there is something here for every child. A lot of these books I remember reading when I was younger. Some of these books I still enjoy reading to this day. I would love for my children to grow up reading these books too. I hope this list inspires and blesses you and your children.
If you would like to learn more about the book or to buy the book, please click on the picture.
Books by grade:
Kindergarten Book List
1. Alpha Oops! The Day the Z Went First. By: Alethea Kontis
2. Oh Say Can You Say Whats the Weather Today. By: Tish Rabe
3. Clifford's Collection of Books. By: Norman Bridwell
4. Maisy's Wonderful Weather Book. By: Lucy Cousins
5. The Little Engine That Could. By: Watty Piper
6. Row, Row, Row Your Boat. By: Pippa Goodhart
7. Backhoe Joe. By: Lori Alexander & Craig Cameron
8. If I Built a Car. By: Chris Van Dusen
9. Airport. By: Byron Barton
10. Toy Boat. By: Randall de Seve
11. Monstergarten. By: Daniel J. Mahoney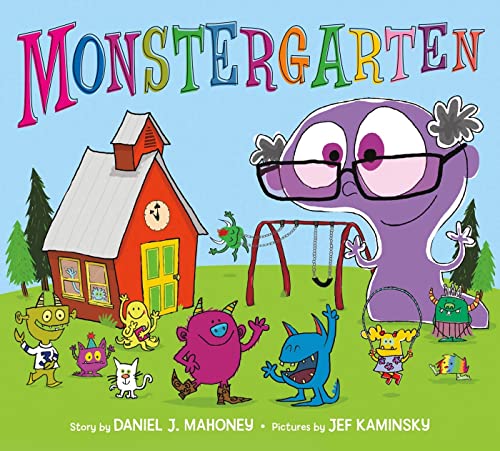 12. Curious George and the Hot Air Balloon. By: Margret & H.A. Reys
13. Moose on the Loose. By: Kathy-Jo Wargin
14. Rainforest Wonders. By: Erin Ranson
15. If You Give a Mouse a Cookie. By: Laura Joffe Numeroff
16. I know it's Autumn. By: Nancy Hayashi
17. The Kissing Hand. By: Audrey Penn
18. All Around the Seasons. By: Barney Saltzberg
1st Grade Book list
1. The Berenstain Bears: Trouble With Money. By: Stan & Jan Berenstain
2. The Rainbow Fish. By: Marcus Pfister
3. The Tortoise and the Hare. By: Betty Miles
4. Charlottes Web. By: E.B White
5. Ready, Freddy! Tooth Trouble. By: Abby Klein
6. The Lorax. By: Dr. Seuss
7. Just Me and My Mom. By: Mercer Mayer
8. This is the House That Jack Built. By: Simms Taback
9. The Foot Book. By: Dr. Seuss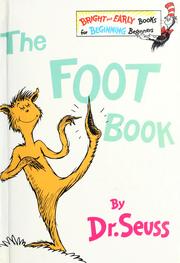 10. Stand Tall Molly Lou Melon. By: Patty Lovell
11. Why Should I Recycle. By: Claire Llewellyn
12. Follow That Map. By: Scot Ritchie
13. How a Seed Grows. By: Helene J. Jordan
14. Morris the Moose. By: B. Wiseman
15. Frog and Toad Together. By: Arnold Lobel
16. Hi Fly Guy. By: Tedd Arnold
17. The Berenstain Bears: Sleepover. By: Stan & Jan Berenstain
18. Amelia Bedelia. By: Peggy Parish
19. Junie B., First Grader One Man Band. By: Barbara Park
20. Who's Afraid of the Dark. By: Grosby Bonsall
2nd Grade Book List
1. The Best Seat in the Second Grade. By: Katherine Kenah
2. Five Little Monkeys Jumping on the Bed. By: Eileen Christelow
3. Junie B. Jones Third Boxed Set Ever! By: Barbara Park
Set Includes:
Junie B. Jones Is Not a Crook,
Junie B. Jones Is a Party Animal,
Junie B. Jones Is a Beauty Shop Guy,
Junie B. Jones Smells Something.
4. The Juice Box Bully. By: Bob Sornson & Maria Dismondy
5. Box of Clementines. By: Sara Penny Packer
Box includes:
Clementine
The Talented Clementine
Clementine's Letter
6. Diary of a Wimpy Kid 2; Rodrick Rules. By: Jeff Kinney
7.The Berenstain Bears; Old Hat, New Hat. By:Stan & Jan Berenstain
8. Three Hens and a Peacock. By: Lester L. Laminack
9. Amelia Bedelia; Play Ball. By: Peggy Parish
10. Goldilocks and the Three Bears. By: Samantha Berger
11. Just a Little Love. By: Mercer Mayer
12. Duck, Duck, Moose! By: Sudipta Bardhan-Quallen
13. The Story of Babar. By: Jean de Brunhof
14. Arthur's Mystery Envelope. By: Marc Brown Arthur
15. Max and Jax in Second Grade. By: Jerdine Nolen
3rd Grade Book List
1. Judy Moody Was in a Bad Mood. By: Megan McDonald
2. How Chipmunk Got His Stripes. By: Joseph Bruchac & James
3. The Magic School Bus at the Water Works. By: Joanna Cole
4. Diary of a Wimpy Kid 5: The Ugly Truth. By: Jeff Kinney
5. When a Dragon Moves in. By: Jodi Moore
6. Diary of a Worm. By: Doreen Corin
7. I'm Still Here in the Bathtub. By: Alan Katz
8. Beezus and Ramona. By: Beverly Cleary
9. Leroy Ninker Saddles Up. By: Kate Di Camillo
10. Nancy Clancy: The Secret of the Silver Key. By: Jane O'Connor
11. Third Grade Detectives. By: George E. Stanley
12. Joe and Sparky Get New Wheels. By: Jamie Michalak
13. Monkey Me and the Golden Monkey. By: Timothy Roland
14. Breakfast at Danny's Diner. By: Judith Stamper
15. Chronicles of Narnia. By: C.S.Lewis
16. Pipi Longstocking. By: Astrid Lindgren
17. The Lewis & Clark Expedition. By: John Perritano
18. Paul Bunyan. By: David L. Harrison
4th Grade Reading Books
1. The Adventures of Tom Sawyer. By: Mark Twain
2. Black Beauty. By: Anna Sewell
3. The Boxcar Children Mysteries. By: Gertrude Chandler Warner
4. Charlie Boxed Set. By: Roald Dahl
Charlie and the Chocolate Factory
Charlie and the Great Glass Elevator
5. Tales of King Arthur. By: Felicity Brooks
6. The Adventures of Marco Polo. By: Roger Smalley
7. Mary Poppins. By: P.L. Travers
8. Old Yeller. By: Fred Gipson
9. Tales of a Fourth Grade Nothing. By:Judy Blume
10. Basil of Baker Street. By: Eve Titus
11. Mrs. Wishy-Washy. By: Joy Cowley
12. ... If You Lived With the Indians of the Northwest Coast. By: Anne Kamma
13. The Sign of the Beaver. By: Elizabeth George Speare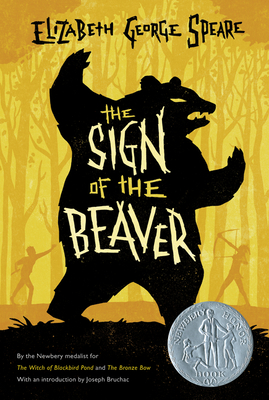 14. The Magic School Bus: Science Fair Expedition. By: Joanna Cole
5th Grade Reading List
1. Anne of Green Gables. By: Lucy Maud Montgomery
2. Around the World in Eighty Days. By: Jules Verne
3. The Prince and the Pauper. By: Mark Twain
4. Treasure Island. By: Robert Louis Stevenson
5. Where the Red Fern Grows. By: Wilson Rawls
6. Ranger in Time: Rescue on the Oregon Trail. By: Kate Messner
7. Daniel Boone Young Hunter and Tracker. By: Augusta Stevenson
8. The Secret Garden. By: Frances Hodgson Burnett
9. The Nancy Drew and the Clue Crew Collection. By: Carolyn Keen
10. Little Women. By: Louisa May Alcott
11. The Little House on the Prairie. By: Laura Ingalls Wilder
12. The Last of the Mohicans. By: James Fenimore Cooper
13. The Indian in the Cupboard. By: Lynn Reid Banks
14. Heidi. By: Johanna Spyri
15. Number the Stars. By: Lois Lowry
6th - 8th Grade Book List
1. Island of the Blue Dolphins. By: Scott O'Dell
2. From the Mixed Up Files of Mrs. Basil E. Frank Weiler. By: E.L. Konigsburg
3. The Borrowers. By: Mary Norton
4. The Black Stallion. By: Walter Farley
5. Black Beauty. By: Anna Sewell
6. Middle School Boxed Set. By: Chris Tebbetts, James Patterson and Laura Park
7. Holes. By: Louis Sachar
8. Matilda. By: Roald Dahl
9. Roll of Thunder Hear My Cry. By: Mildred D. Taylor
10. The Hunger Games Series. By: Suzanne Collins
11. The Maze Runner Series. By: James Dashner
12. The Westing Game. By: Ellen Raskin
13. The Babysitters Club. By: Ann M. Martin
14. The Outsiders. By: S.E. Hinton
9th - 12th Grade Reading List
1. The White Darkness. By: Geraldine McCaughrean
2. Divergent Series. By: Veronica Roth
3. The Fault in Our Stars. By: John Green
4. Macbeth. By: William Shakespeare
5. Julius Caesar. By: William Shakespeare
6. Twelfth Night. By: William Shakespeare
7. The Temptest. By: William Shakespeare
8. Romeo and Juliet. By: William Shakespeare
9. Othelo. By: William Shakespeare
10. Hamlet. By: William Shakespeare
11. The Blind Side: Evolution of a Game. By: Michael Lewis
12. The Strange Case of Dr. Jekyll and Mr. Hyde By:
13. Jesse's Girl. By: Miranda Kenneally
14. Between Shades of Gray. By: Ruta Spetys
15. The List. By: Siobhan Vivian
16. Wonderstruck. By: Brian Selznick
17. Life of Pi. By: Yann Martel